A WORLD OF SPORT, MUSIC AND FELLOWSHIP
PERHAPS YOU'LL GAIN FRIENDS FOR LIFE HERE
A TIME WITH SPORT AND PERSONAL DEVELOPMENT
YOU'LL GET A TIME YOU'LL NEVER FORGET
MORE THAN 30 DIFFERENT SUBJECTS
While you attend IHÅ you will have the opportunity to participate in a number of different journeys and excursions, both within Denmark and abroad. There is the opportunity to go to Club La Santa, on skiing trips, outdoor-trips and various specialist trips. We can definitely offer trips that will give you memories for life.
A WIDE RANGE OF FACILITIES ONLY 4.5 KM FROM AARHUS c
With a location in Denmark's most attractive student town, only 4.5 Km from shops and cafes in the heart of Aarhus, and in connection with Vejlby Sports Centre, we can offer facilities for almost all imaginable activities. As a student at IHÅ you will definitely not get bored! You can read much more about all the facilities we have to offer.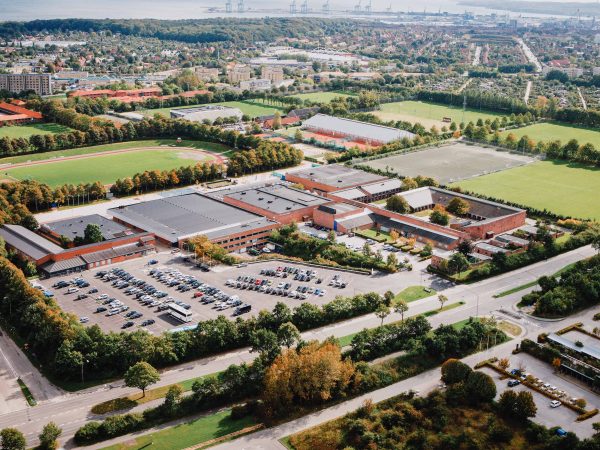 Square metres of sports facilities
TAKE IN THE ATMOSPHERE AT IHÅ ON A GUIDED TOUR
Are you considering attending our school, but are in doubt as to whether it would be something for you? Then, come and pay us a visit. The best way to be certain is to feel the atmosphere, meet the people that are at the Folk High School, and see our surroundings and our many facilities with your own eyes.