PUT YOUR VOICE IN THE SPOTLIGHT
Your Voice is a programme of singing lessons, with a focus on vocalization and song performance. Our starting point is your individual level and what you would like to become better at. It might be that you will improve your singing technique, body-awareness, expression, or interpretation. Your Voice is a safe and creative space with a high ceiling, where you can find the courage to explore your voice and dare to express yourself through song in front of an audience.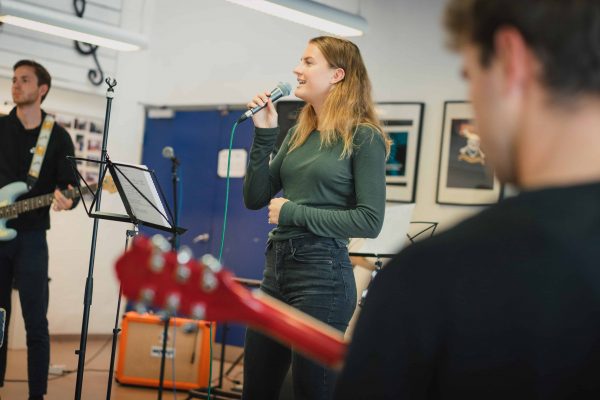 SING IN GROUPS OR SOLO – IF YOU DARE
In Your Voice we have, amongst other things, a focus on the joy of singing and giving songs perspective, through reflection and interpretation. You will also come to work with voice technique skills, such as breathing, support, articulation, timbre, and effects. You will come to sing polyphonically in groups or solo – if you have the courage. The monthly Live Café is the platform where the Your Voice-class expresses itself in performances for the other students.
TAKE IN THE ATMOSPHERE AT IHÅ ON A GUIDED TOUR
Are you considering attending our school, but are in doubt as to whether it would be something for you? Then, come and pay us a visit. The best way to be certain is to feel the atmosphere, meet the people that are at the Folk High School, and see our surroundings and our many facilities with your own eyes.