BECOME WISER ABOUT FOOD AND FOOD CULTURE
Does food mean more to you than just something that you eat three times per day, and are you, at the same time, curious and interested in food and food culture? Then Food Magazine is the subject for you. You will gain basic food skills here, while we, at the same time, challenge you in your understanding of food, culture, society and the way that we manage ecology and sustainability in our global world. You will be challenged in every lesson in the Food Magazine programme with new and exciting recipes and tasks that will make food into a great experience for you.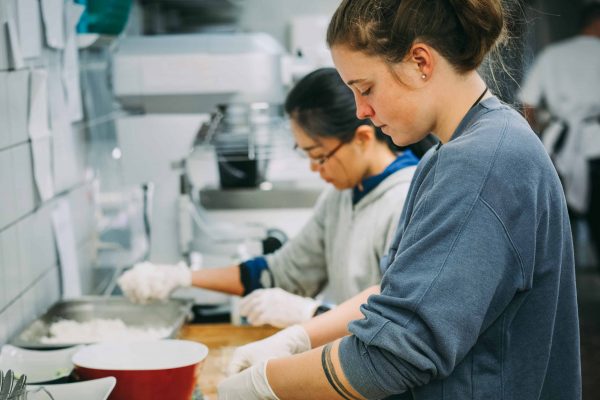 COME WITH US ON A CULINARY JOURNEY AROUND THE WORLD
We will travel together on an around-the-world culinary journey where we, via personal stories, inspire each other and discuss the modern person and food. In Food Magazine, you will achieve an increased cultural understanding and knowledge of contexts in a food-related time of upheaval, where everything is standardized. Our lessons are primarily based on making a lot of inspiring food from all around the globe, while we take a break and discuss it, putting food and culture into perspective so as to understand that it is more than just feeding. In addition, we go on short excursions to various food culture establishments in and around Aarhus.
TAKE IN THE ATMOSPHERE AT IHÅ ON A GUIDED TOUR
Are you considering attending our school, but are in doubt as to whether it would be something for you? Then, come and pay us a visit. The best way to be certain is to feel the atmosphere, meet the people that are at the Folk High School, and see our surroundings and our many facilities with your own eyes.