CHALLENGE YOURSELF WITH TRIATHLON
Triathlon is the sports discipline for those of you who like versatile fitness training. You can participate irrespective of whether you are like a dolphin in the water, at home on the saddle of a push-bike or a racing bike, and whether your running shoes are worn out or completely unused. You will, during your stay, be able to notice development and improvement in your technique in all three skills of swimming, cycling, and running, and in your general condition. We make sure that you can follow your development closely when we test you on various physical parameters during the course, during which we also hold two or three mini-triathlons.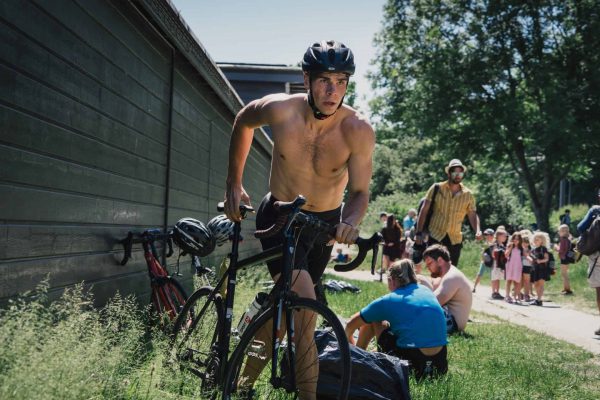 OUR FACILITIES ARE SECOND TO NONE
In order to develop as much as possible, it is important that the external circumstances for training are optimal, and these are at the highest level at IHÅ. We have, in short, the ideal facilities for triathlons, including our own swimming pool, we are located on the coast, we have a large number of racing bikes freely available, and we have both athletic tracks and forest trails for running training.
While you attend IHÅ you have, amongst other things, the opportunity to travel to Club La Santa on Lanzarote where, amongst other things, we hold a mini triathlon in wonderful surroundings in beautiful summer weather. In addition, we also have a long list of other trips which you will be able to participate in when you attend IHÅ.
EXCELLENT INSIGHT INTO THE WORLD OF TRIATHLONS
In the course of your stay at IHÅ, you will come into contact with many different aspects of the sport. You will, amongst other things, work with Equipment Knowledge, Training Terms and Conditions, Training Psychology, Swimming Training, Running Technique, Video Analysis, Performance Optimisation, Triathlon Execution, Stretching, Muscle Relaxation, Restitution, and Diet. You will, therefore, be extremely well equipped if you wish to throw yourself into the sport after your time here at IHÅ.
TAKE IN THE ATMOSPHERE AT IHÅ ON A GUIDED TOUR
Are you considering attending our school, but are in doubt as to whether it would be something for you? Then, come and pay us a visit. The best way to be certain is to feel the atmosphere, meet the people that are at the Folk High School, and see our surroundings and our many facilities with your own eyes.