Jump into the world of gymnastics
In our Physical Subject called Tumbling, we will cover all aspects of trampoline and Tumbling. We will do physical exercises to improve our gymnastics skills, and, of course, we will jump a lot, which should give you a unique insight into the joys of trampoline and tumbling through the development of your technique, play, and small, internal competitions. Choose Tumbling as one of your two Physical Subjects. You will have the opportunity to enjoy the fantastic facilities of the Spring Center Aarhus twice a week, located right in the backyard of the folk high school.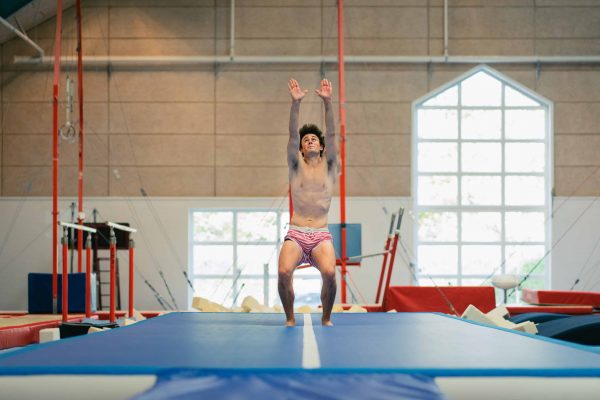 Enthusiasm is the most important thing
Tumbling is for everyone, irrespective of whether you are new to gymnastics or love to frolic in the wide world of this sport. Training is always based on your personal development as a gymnast and is organized so everyone can join in. The most important quality you need to become a part of Tumbling is a desire to be challenged and to learn new things.
ARE YOU READY TO BE CHALLENGED?
When you have Tumbling on your schedule, we emphasize training in basic exercises and then building upon our abilities within the trampoline and tumbling disciplines. There will be a focus on mini-trampoline and mat-based jumping. Still, we will also take advantage of opportunities to tumble, train on a fast track and air track, and in large trampolines. We train in the fantastic Spring Center Aarhus, next to the folk high school.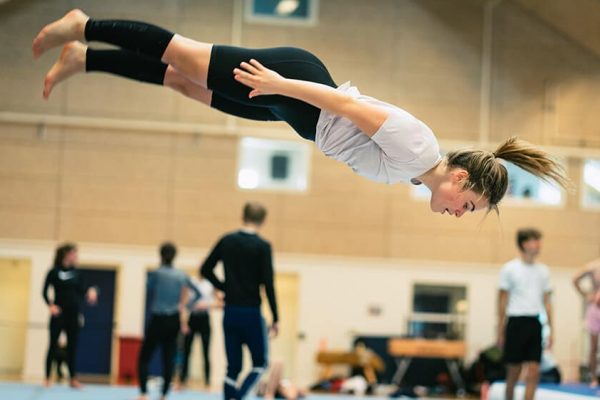 TAKE IN THE ATMOSPHERE AT IHÅ ON A GUIDED TOUR
Are you considering attending our school, but are in doubt as to whether it would be something for you? Then, come and pay us a visit. The best way to be certain is to feel the atmosphere, meet the people that are at the Folk High School, and see our surroundings and our many facilities with your own eyes.