TRAINING FOR BODY AND SOUL
In Body & Balance, we work to get 'the body in balance and balance in the body'. We aim to prevent overuse injuries, while we relax both the body and the mind. You will have Body & Balance twice per week, Monday and Wednesday mornings. On one of these mornings, we focus on relaxation and stretching exercises, while on the other we work with stability and balance training. In the course of your time with Body & Balance you will, amongst other things, come to try out yoga, massage balls, Pilates, TRX and the large training ball.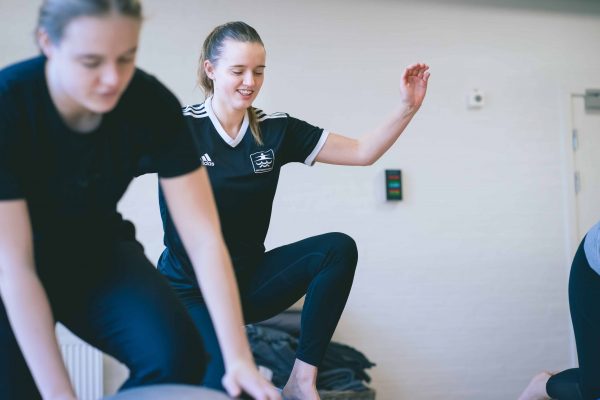 LESSONS IN THE HALL OF MIRRORS AND UNDER OPEN SKIES
We primarily use the Folk High School's own facilities and use the school's Multi-house – more specifically our beautiful hall of mirrors. When it is spring and summer we sometimes go outdoors and carry out, for example 'stretch and relax' in the morning sunshine. On one occasion during the course, we visit 'Hot Yoga Aarhus', where we experience together how yoga in forty degrees Celsius feels.
A BREAK FROM A HARD WEEKDAY
A weekday at IHÅ is, as a starting point, a weekday filled with great physical strain. Body & Balance is for those of you who wish to take a break from the many high-tempo subjects and the great physical demands made on your body. In addition, Body & Balance is for those of you who would like to achieve a greater amount of bodily awareness, and have an experience of your body that you can use for all of your life.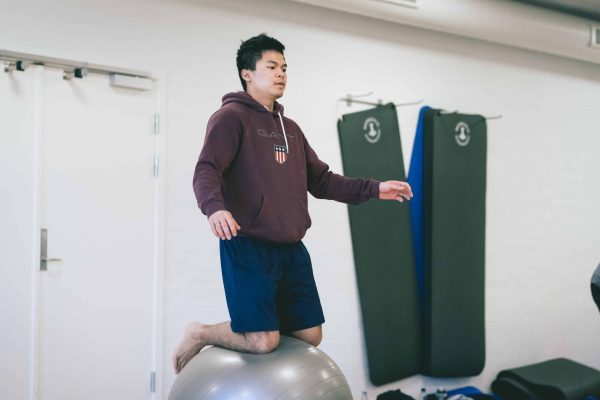 TAKE IN THE ATMOSPHERE AT IHÅ ON A GUIDED TOUR
Are you considering attending our school, but are in doubt as to whether it would be something for you? Then, come and pay us a visit. The best way to be certain is to feel the atmosphere, meet the people that are at the Folk High School, and see our surroundings and our many facilities with your own eyes.