Board of Directors, values, etc.
Chairman: Tue Fisker, Seminarium Lecturer at Teaching Education VIA
Deputy Chairman: Thomas Pallesen, Professor and institute leader, Political Science; Aathus University
Member: Per Sønderup, Administrative Director, Jutlander Bank
Member: Morten Svensson, Director, developer, and entrepreneur. Trained engineer.
Member: Finn 'Concrete' Jensen, National coach for the Dansk Sejl Union (The Danish Sailing Union) and Team Denmark, Sports leader of the year, 2011.
Member: Henrik Vinther, Project Director, Nordkabel
Member: Lene Christiansen, Leader of Aarhus Tumbling Centre and Vice Chairman in GymDanmark
Deputy: Lene Tanggaard, Professor in Educational Psychology, Institute for Communication, Aalborg University
Deputy: Per Andersen, former teacher and principle at IHÅ
Lawyer for the Board of Directors: Søren Kamp Nørrebæk, Partner in Bech-Bruun Law Firm
The central values at Aarhus Sport Folk High School are: homeliness, presence, respect, team-spirit and commitment.
We carry out regular surveys amongst our students concerning the Folk High School's core values. In this manner, we gain an assessment of which values are important to our students, and how we, as a Folk High School, perform in observing them. You can see the results of the latest survey, taken in 2014 below. The next survey will be made in autumn, 2020.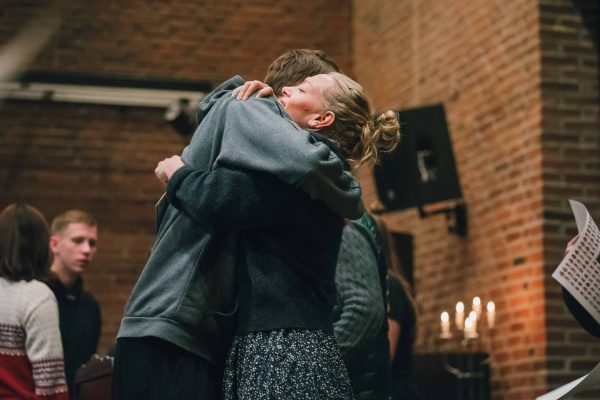 THE LATEST SURVEY (DECEMBER 2014)
Our latest survey was carried out in December 2014. One hundred students answered the survey, which corresponds to a response rate of 86%. We therefore consider it a representative and valid survey. The main result is that the students are highly satisfied, and they are the correct values that we measure by. The survey actually shows that there is a very good correlation between what the students judge to be most important and where our Folk High School performs best. In the 2014 survey, we asked about our then current values, which were Cooperation, Commitment, Respect, Development and Activity.
1. TO WHAT DEGREE DO YOU FEEL THAT AARHUS SPORTS FOLK HIGH SCHOOL LIVES UP TO THE FOLLOWING VALUES?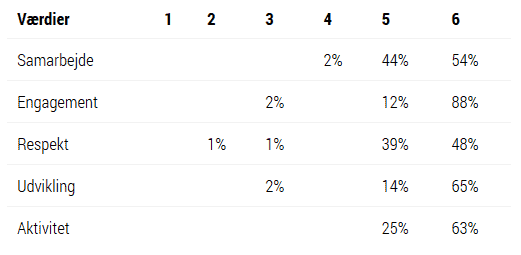 2. HOW IMPORTANT DO YOU PERCEIVE THE FOLLOWING VALUES TO BE?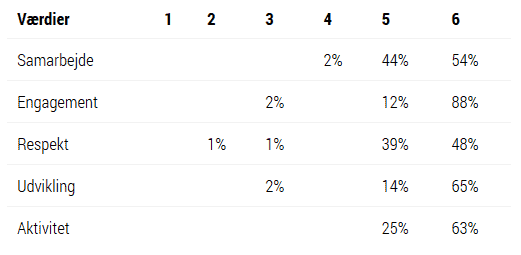 CONCLUSIONS OF THE SURVEY (DECEMBER 2014)
Between 79% and 100% of students assess that IHÅ to 'a high degree' or a 'very high degree' lives up to the school's core values. The management and the board of directors for IHÅ have decided that the goals one aspires to are that a minimum of 80% of students should assess that IHÅ to 'a high degree' or a 'very high degree' lives up to the school's core values. The survey shows that this goal has been fulfilled for all five values.
TAKE IN THE ATMOSPHERE AT IHÅ ON A GUIDED TOUR
Are you considering attending our school, but are in doubt as to whether it would be something for you? Then, come and pay us a visit. The best way to be certain is to feel the atmosphere, meet the people that are at the Folk High School, and see our surroundings and our many facilities with your own eyes.