BE A PART OF THE 'PADEL-WAVE'
Are you interested in trying out a fantastic, social ball game, which at the same time is one of the world's fastest sports? Then, Padel is the game for you! Padel, previously known as Padeltennis in Denmark, is easiest to describe as a happy mixture of tennis and squash. One plays two against two in a glass cage, which resembles the one that you perhaps know from squash; otherwise it reminds one most of tennis – except that the racket is exchanged for a padel-bat. The sport is gaining ground here in Denmark, where courts are sprouting up everywhere, and there is a reason for this – because Padel is insanely fun and challenging, whatever your ability.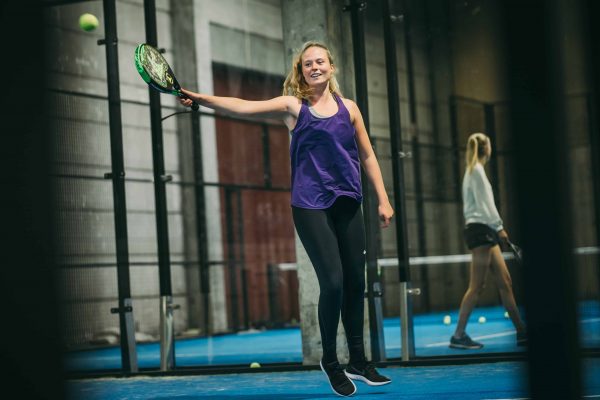 DEADLY DUELS AND LOTS OF LAUGHS
Padel is already a massively popular sport in Spain and Sweden, and it is only a matter of time before it becomes so in Denmark. At IHÅ it is, for the time being, a special subject offering, which is possible to try out outside your normal timetable. We play on the courts at Match Padel Aarhus, where games are always played at a high tempo, with a good intensity, and with many deadly duels and lots of laughs.
TAKE IN THE ATMOSPHERE AT IHÅ ON A GUIDED TOUR
Are you considering attending our school, but are in doubt as to whether it would be something for you? Then, come and pay us a visit. The best way to be certain is to feel the atmosphere, meet the people that are at the Folk High School, and see our surroundings and our many facilities with your own eyes.