OUR STARTING POINT IS YOU AND YOUR LEVEL
Volleyball at IHÅ offers the joy of playing, personal development and training, both in our sports hall and on our outdoor beach court. Our starting point is your personal level and our aim is that you develop both in terms of the sport and mentally – irrespective of whether you are a beginner or an elite player. We emphasize the practical execution of the game and the training is organized so that there is room for both girls and boys, regardless of their level. If you choose Volleyball as one of your two sports subjects you will train twice per week.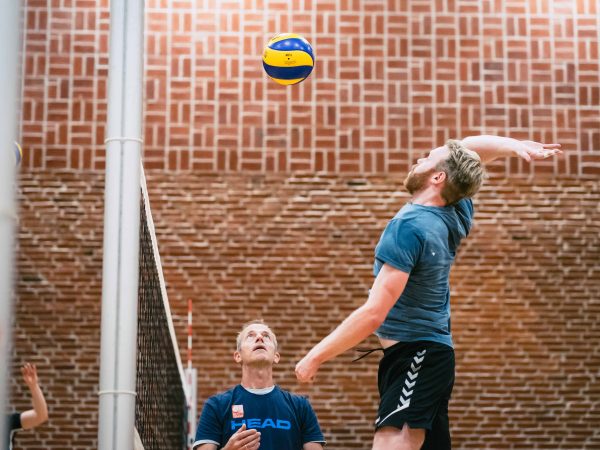 While you attend IHÅ you have the opportunity to travel to Club La Santa on Lanzarote where, amongst other things, we play volleyball in wonderful surroundings in beautiful summer weather. In addition, we also have a long list of other trips which you will be able to participate in when you attend IHÅ.
We have fantastic training facilities, including both indoor sports halls and outdoor Beach Volley courts for when the sun is high in the sky. We combine theory with training on the courts, and we arrange matches against old students, local clubs, and other Sport Folk High Schools at a large tournament. For beginners, it is a fantastic experience to play volleyball, once the basic techniques, such as dredging strokes, finger strokes, smash, serve and blocking, are in place. For the more practiced players, the focus is on teaching at a tactical level, including, for example, closing, approaching, and combinations at the net.
TAKE IN THE ATMOSPHERE AT IHÅ ON A GUIDED TOUR
Are you considering attending our school, but are in doubt as to whether it would be something for you? Then, come and pay us a visit. The best way to be certain is to feel the atmosphere, meet the people that are at the Folk High School, and see our surroundings and our many facilities with your own eyes.