HAVE UNFORGETTABLE EXPERIENCES OUT IN NATURE
Outdoor is for those of you who would like to have unique experiences and challenges in a fellowship where there is room for everyone. The natural environment forms a framework for an activity- and fellowship-creating space where we, at the same time, improve our skills within a multitude of outdoor and trip activities. The lessons are based on being physically and mentally together in the activities and, in this way, you can experience happiness through both the activities and the fellowship. We create personal development based on fellowship, while presenting nature's unique and diverse possibilities.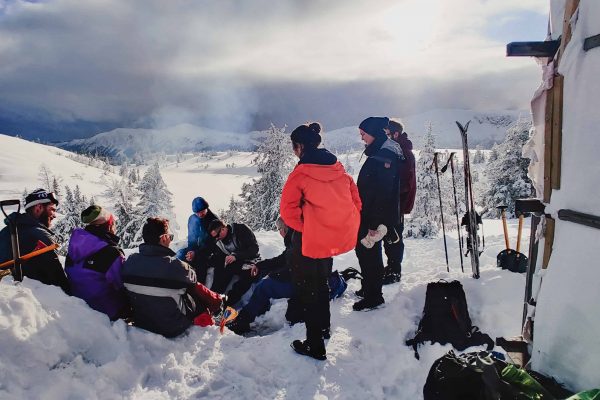 When you choose Outdoor, you will come to try out many and varied activities. The subject offers, amongst other things, kayaking, basic outdoor life, mountain biking, roller skating, climbing, intelligent adventure, kite building, and play in nature; while, in the winter, there are skiing and winter mounting hiking activities and much, much more. In addition, you will learn to function in nature in connection with cooking, sleeping out, and how we help each other against the cold, wind, water, storms, etc.
When you have chosen Outdoor' at IHÅ, you have the opportunity to go on several trips, both in Denmark and abroad. In both the spring and autumn semesters, there will be trips in our own Danish nature, and both semesters will also try out Sweden's hilly terrain. The spring students will, in addition, travel to Norway to experience the harsh northern winter landscape
The team spirit in Outdoor is important, and you will often experience very special fellowship, because you overcome multiple limitations together and stand together as a team all day long. The sense of fellowship is present both around the campfire in the evening and in the newly built igloo, and it is also there in situations where the day's experiences fall into place and you have the ability to process them together. With a marshmallow on a stick and a mug of cocoa in your hand, there is room to meet your teammates in a whole new way. Even though it is not always fun to go beyond your own limits, it is also here that you make progress and develop as a person.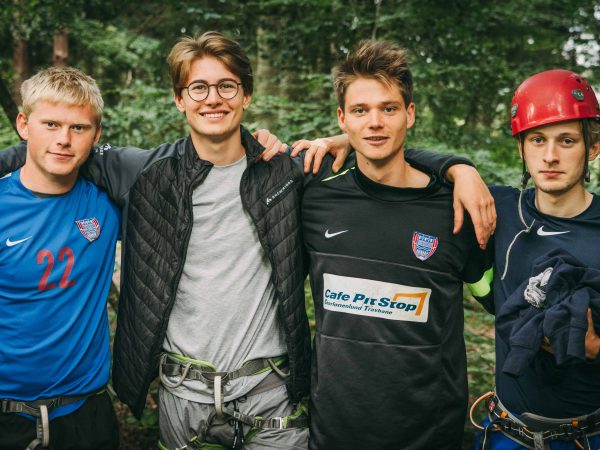 TAKE IN THE ATMOSPHERE AT IHÅ ON A GUIDED TOUR
Are you considering attending our school, but are in doubt as to whether it would be something for you? Then, come and pay us a visit. The best way to be certain is to feel the atmosphere, meet the people that are at the Folk High School, and see our surroundings and our many facilities with your own eyes.