LEARN TO PLAY ON EVERY KEY
If you choose to take Piano, which is one of our special subject offerings, your lessons will be based upon what you can or cannot yet do. You do not need to have played piano before, as long as you have a desire to learn and to practice. If you have a pianist hiding in your heart, and you have, perhaps, considered learning to play piano for a long time but not really done anything about it, then you now have the chance.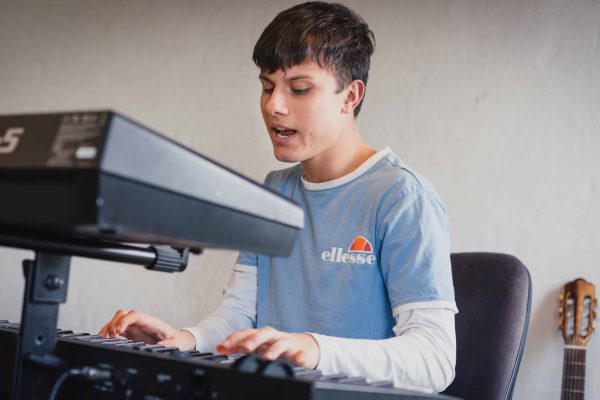 YOU WILL BEGIN TO PLAY MORE QUICKLY THAN YOU THINK
Piano can seem very overwhelming to learn if you have never tried it before, and sheet music can easily come to resemble hieroglyphics from Ancient Egypt – but take it easy! We begin by learning the tonal range, before we move on to tablature / chords. We do not spend time on notes, as we focus on beginning to play the piano as quickly as possible. With help from our skilled teachers and your own hard training, you will, before you know it, be able to, for example, play your favourite song or a song from the Folk High School Songbook on a piano or a keyboard.
TAKE IN THE ATMOSPHERE AT IHÅ ON A GUIDED TOUR
Are you considering attending our school, but are in doubt as to whether it would be something for you? Then, come and pay us a visit. The best way to be certain is to feel the atmosphere, meet the people that are at the Folk High School, and see our surroundings and our many facilities with your own eyes.