MEET YOUR MATCH - NO MATTER WHAT YOUR LEVEL
If you choose to take badminton at IHÅ you will receive intensive teaching in a great community twice per week. There is room for everyone here, and you will definitely improve your game, irrespective of whether you are an elite player or a beginner. Our ambition is to give you the best badminton training possible, through play, intensity, creativity and badminton-related insights.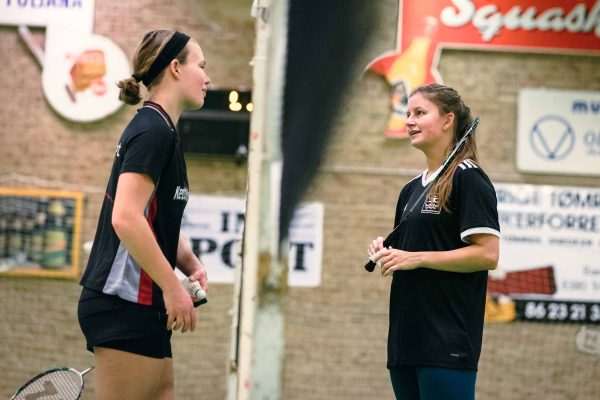 MORE THAN THREE SETS TO TWENTY-ONE
With Badminton on your timetable, you will achieve physical competencies, subject knowledge and new skills, all related to the game of badminton. You will develop your ability to combine practical experience with theoretical knowledge of the game of badminton, and you will be trained to analyse and judge the training parameters that are important in maintaining a good physique.
When we travel to Club La Santa on Lanzarote, there are ample opportunities for playing badminton in the most beautiful surroundings. There are fantastic facilities and skilled trainers who can offer you fresh inspiration in your training. In addition, you can also try out other racket sports, such as tennis, squash and paddle tennis.
SPORTS HALLS WITH ROOM TO IMPROVE IN
We use the school's own sports halls for our teaching, but we also use the annex hall, which is close to the school. All of the halls have six courts, so there is always room for everyone to play at the same time.
TAKE IN THE ATMOSPHERE AT IHÅ ON A GUIDED TOUR
Are you considering attending our school, but are in doubt as to whether it would be something for you? Then, come and pay us a visit. The best way to be certain is to feel the atmosphere, meet the people that are at the Folk High School, and see our surroundings and our many facilities with your own eyes.