BRING OUT YOUR PASSION FOR DANCING
Dance at IHÅ is for those of you who cannot get enough of dancing and moving to music – and, moreover, are not afraid of sharing your passion for dancing with others. Your level is not crucial to us, and we will challenge you, irrespective of where you are in terms of your level – beginner or experienced. And yes, Dance is for both boys and girls. When you have reached the point where you can sense the many possibilities that dancing offers, and what it does to you as a person, you will not want to stop. One becomes, quite simply, high on dancing!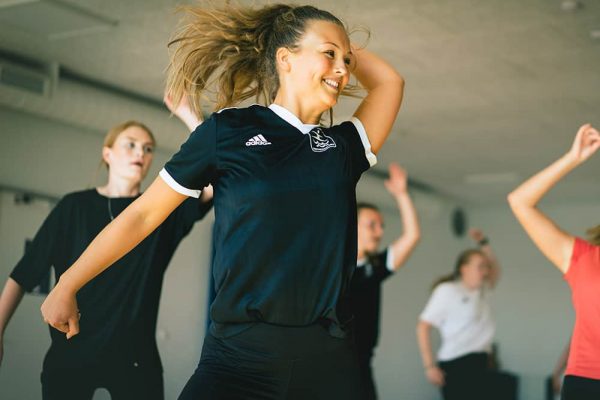 EXPERIENCE THE MANY STYLES OF DANCE
You receive five dancing lessons, divided into two sessions per week, and the teaching is an interaction between technique, choreography, improvisation, and theory. We try out various styles, such as modern, breakdance and Latin American dance, but the primary focus will be on hip-hop and its many sub-genres. We work goal-oriented towards the Folk High School's Family Day, when the results of our extensive training hours are exhibited in a performance for the many visitors. In the course of your residence, there will also be other possibilities for performing – at the Bakken Bears basketball team's home matches, amongst others
When you choose dance at IHÅ you have, amongst other things, the opportunity to come along to Club La Santa on Lanzarote, where there will be lots of dancing lessons, and we will perform a show. Depending on whether you attend IHÅ in the spring or in the autumn, we also have, as far as possible, a trip with Dance, that includes visits to world-famous dance studios In London or to TV2's studio to experience Strictly Come Dancing.
CAN YOU NEVER GET ENOUGH OF DANCING?
You are, of course, always welcome to use our beautiful ballroom when you do not have lessons, but if you would like to dance even more, there are several possibilities for dancing in Aarhus. We cooperate with 'Beat Fabrikken', if you wish to take workshops or participate in a weekly class. In addition, there are also many other possibilities in Aarhus, which is actually well known for its pulsating dance environment within both traditional and classic dance, plus the more alternative styles. Together, we will make sure that you can dance to your heart's content.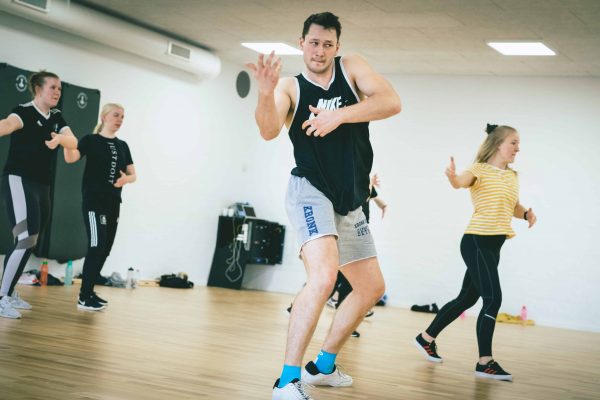 TAKE IN THE ATMOSPHERE AT IHÅ ON A GUIDED TOUR
Are you considering attending our school, but are in doubt as to whether it would be something for you? Then, come and pay us a visit. The best way to be certain is to feel the atmosphere, meet the people that are at the Folk High School, and see our surroundings and our many facilities with your own eyes.