STUDY CONSULTATION FOR YOU
At IHÅ we offer formal study consultation. Our starting point is an inspiring meeting, where you as a student are met with a discussion of the doubts, considerations and challenges that occupy you. The structure includes one-to-one conversations, group guidance or guidance within communities. The activities are centred on:
Seeking possibilities and making choices
Knowledge sharing regarding the concrete application for admission to the desired youth education.
Understanding and clarification regarding the admission procedure.
In the spring residency, we cooperate with Studievalg Danmark – Center Østjylland (Study Choice Denmark – East Jutland Centre) which offers an education day for Folk High Schools, where they review and initiate the process for education applications including the latest approaches that our students should be aware of. There is also, in addition, inspiration for studies abroad and information for international students in Denmark.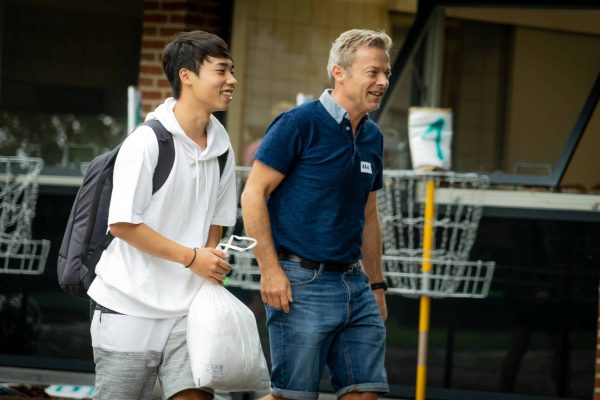 TAKE IN THE ATMOSPHERE AT IHÅ ON A GUIDED TOUR
Are you considering attending our school, but are in doubt as to whether it would be something for you? Then, come and pay us a visit. The best way to be certain is to feel the atmosphere, meet the people that are at the Folk High School, and see our surroundings and our many facilities with your own eyes.