LET YOUR CREATIVITY FLOURISH
In Multiart, you will have the opportunity to try out a number of creative projects, which you will define yourself. There is both time and room to experiment and become acquainted with various materials and express yourself in techniques and creative artisanal processes. You will, for example, come to work with rubber hoses, tractor tyres, pegboards, street art, felt, recycled items, painting, drawing, sculpture, crochet, and much, much more. It is only your imagination that sets the limits. In general, you will get to know various art forms and gain insight into artistic expression through various historical periods.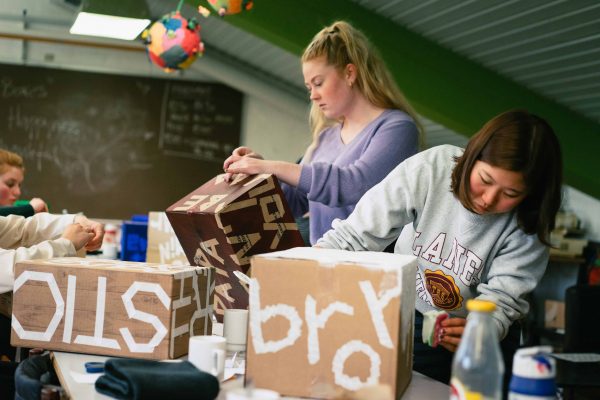 CONCENTRATION WITH FUN IN FOCUS
In Multiart, we work primarily in our two large 'creation rooms', where there is plenty of space for everyone to realise their projects at the same time. Fun is always in focus when the doors open up to Multiart, with music in the loud-speakers and a wild atmosphere – albeit one of concentration, of course – there are good conditions to produce some cool creative creations. When the weather is good, we can also move the lesson out into the yard to make, for example, pumpkin lanterns, graffiti or paintings. In Multiart, there is room for everyone, and you do not have to have a talent within the creative world – but it might just be that you discover one. Who knows?
WE MAKE THE THEORY OF ART COME ALIVE TOGETHER
The theory of art and art history come alive in practical projects, and current activities and themes offer you an understanding of the importance of art in modern society. Through working processes, experience is created of the diverse methods of expression, materials and techniques that are found in art and handicrafts. In Multiart, you will get your hands on both well-known and less familiar materials, and it will lead you down paths that you had no idea that you could travel; perhaps you will end up discovering the artist in yourself.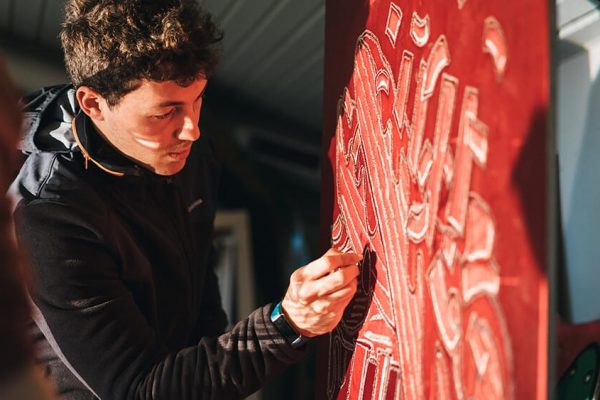 TAKE IN THE ATMOSPHERE AT IHÅ ON A GUIDED TOUR
Are you considering attending our school, but are in doubt as to whether it would be something for you? Then, come and pay us a visit. The best way to be certain is to feel the atmosphere, meet the people that are at the Folk High School, and see our surroundings and our many facilities with your own eyes.