TRAVEL MEMORIES WITH YOUR FOLK HIGH SCHOOL FRIENDS
While you attend IHÅ, you have the chance to go on a number of journeys and trips. Some trips are associated with a specific sports subject, while other trips are common for the whole school. Every trip is billed in addition to the ordinary weekly price for attending the high school. Unless otherwise mentioned, the price covers all costs for the trip, such as transport, food, accommodation, lessons, and possible hire of equipment. You only need to have a little extra pocket money with you.
Registration for the various trips is binding, but relax, you do not have to sign up before you have started at the school and have had the opportunity to hear much more about them.
You can read more about the various trips that you can participate in below. If you have any questions, or you would merely like to hear more, you are welcome to contact the Folk High School at ihaa@ihaarhus.dk or +45 86 21 38 00.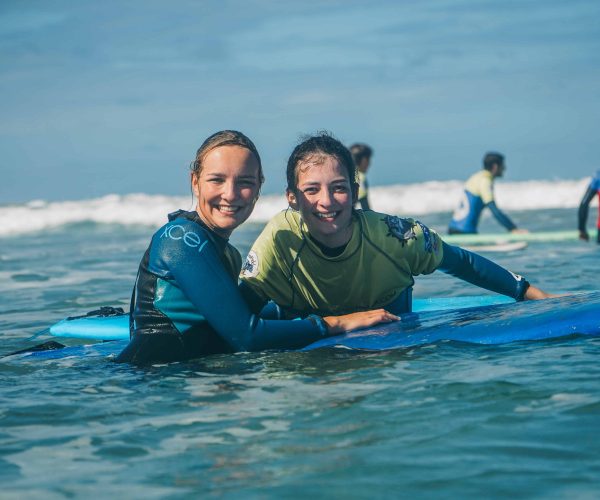 SKIING TRIP TO ITALY (SPRING)
Our skiing trip to Italy is divided into two weeks, and is usually in weeks five and six. The first week is for our students who have Ski and Snowboard, while the second week is for the whole Folk High School. The last couple of years, we have travelled to the skiing area of Marilleva, which is connected to the areas of Folgarida and Madonna di Campiglio.
The first week is purely 'nerdy'. Various workshops and training sessions are held, depending on your needs, and our instructors will also go with you and ski off-piste. It is also in this week that you have the opportunity to become a qualified Alpine Club Instructor.
The second week offers lots of Folk High School fun, and educational lessons on the pistes, when the majority of the Folk High School is together. You are divided up into small teams, based on previous experience, and you are at the ski school every morning. Some teams will be taught by your Folk High School comrades, who are newly qualified skiing instructors, while our skiing instructors teach the other teams. Even though you are, perhaps, an experienced skier, you will be surprised how far your skiing can go when you focus on your technique.
Besides the skiing school, there is, of course, also time for 'free play' on the pistes, and in the evening there is an assembly with Folk High School songs – and of course, and perhaps most importantly, the announcement of 'The crash of the day'.
Price: Weeks five and six: Circa 12,300 DKK. Week six only: Circa 6,300 DKK. (Including transport, food, accommodation, lift pass, and lessons.)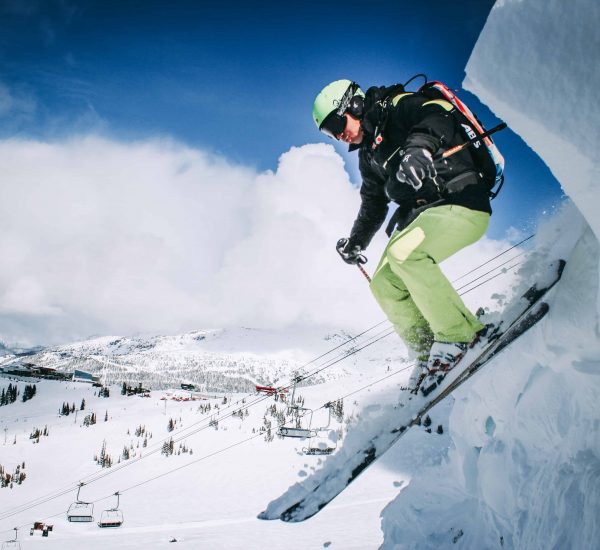 SKIING TRIP TO CANADA (SPRING)
The third skiing trip is a trip for students Ski & Snowboard, where we travel out into the world. In the spring, we usually travel to one of the unique skiing terrains in Canada – the last couple of years, Banff has been our destination. In the third trip week, we use our newly prepared skills to experience the varied and fantastic pistes and snow which are found out in the world. Hopefully, we will find some virgin snow to ski on.
Price: Circa 25,300 DKK. (including weeks five and six in Italy)
SKIING TRIP TO AUSTRIA (AUTUMN)
In the Autumn, the Ski & Snowboard trip is a week's Skiing trip to Hintertux in Austria. The trip is a real Folk High School trip, with lots of fun, evening assemblies and, of course, the announcement of the 'crash of the day'. There will be lessons every day with our skilled skiing instructors on the pistes, where we will train in various aspects of skiing. You can expect to improve your technique and personal skills significantly in the course of the week. You will, of course, also have the opportunity to explore the skiing area on your own.
Price: Circa 5,500 DKK. (including transport, food, accommodation, lift pass, lessons and hire of equipment)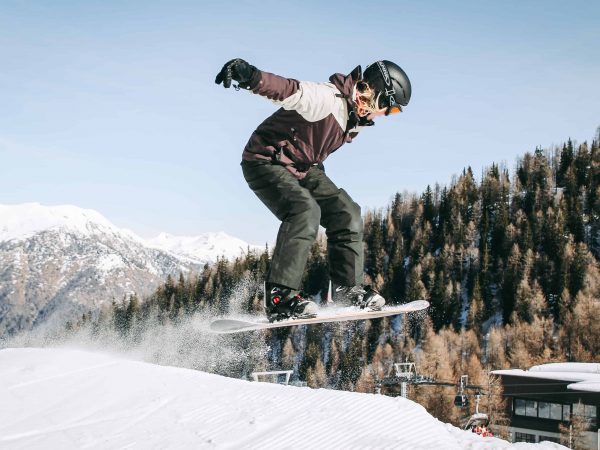 Club La Santa (SPRING AND AUTUMN)
The other common trip for the spring term is a trip to Club La Santa on Lanzarote. Club La Santa is a well-known destination in the sporting world. It has a comfortably warm climate, good training facilities, plus terrific instructors.
In March, we take an advance on summer and head down south to the sun. The trip to La Santa is a common trip, where we move our lessons down to Lanzarote. We enjoy the wonderful weather and allow ourselves to be inspired by the club's instructors. There is nothing better than turning the whole training routine on its head and meeting new challenges.
You will have ample opportunities to train in your sports subjects during this week, but the trip will also offer lots of Folk High School spirit, assemblies, etc. There will also be the opportunity to try some of the possibilities that La Santa offers, such as triathlon, surfing and mountain biking.
Price: Circa 7.500 DKK.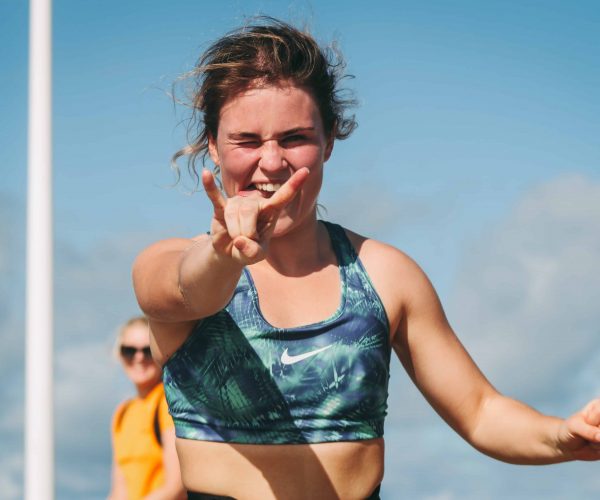 Trips with Outdoor (spring)
Adventure trip in Denmark (February)
On the year's first trip with Outdoor, we stay in Denmark. We go out and sleep in shelters and test our culinary skills with a Trangia cooking system. The trip is training and preparation for the longer trips to Norway and Sweden, and you will try to hike with a full pack, try out mountain biking and many other things.
Mountain trip to Norway (March)
We go on a cross-country trip in the beautiful Norwegian mountains. We sleep in small, cosy huts and explore the Norwegian mountains on cross-country skis. Imagine fantastic nature, lots of snow, igloo building and Folk High School fun in the glow of the campfire – this is Outdoor at its best.
Trip to Sweden (May)
We end the spring with an adventure trip with both cliff and cave climbing, rafting and lots of kilometres in walking boots.
Total price: Circa 3000 DKK.
Trips with Outdoor (autumn)
Sea kayak trip in Denmark (August)
After becoming confident with sea kayaks in the swimming pool and on Aarhus bay, we sail out on a longer trip. We sail along the coast, make camp, stay overnight and sail onwards next morning. We enjoy each other, nature and the sea – and perhaps we are so lucky that a porpoise swims by.
Trip to Sweden (October)
We load up our bicycles and cycle towards the ferry to Sweden. We spend the evenings around the fire and the nights in primitive huts. The days are filled with activities, and we try out, amongst other things, both climbing and rafting.
'The personal challenge', Denmark (December)
We round off the Outdoor year with a challenge. An overnight stay under the open skies in December can be cold, we freely admit. But as a typical Outdoor class, we can manage it. The last trip is your opportunity to challenge yourself and, perhaps, exceed your limits in a way that you would not have thought possible in August.
Total price: Circa 2000 DKK.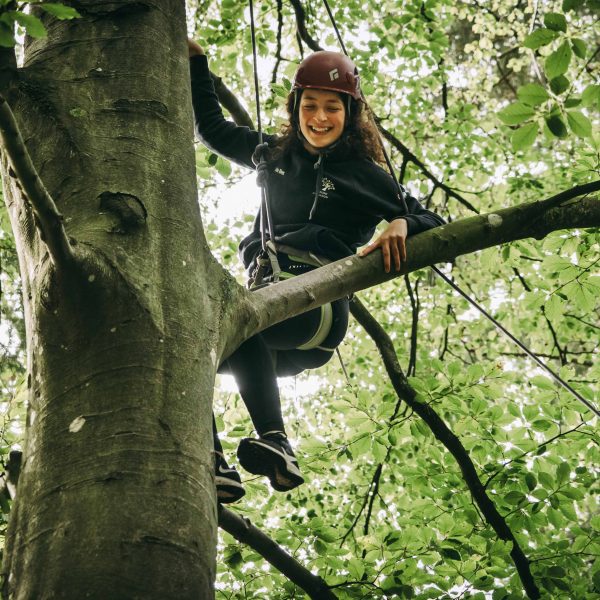 FOOTBALL TRIP (SPRING AND AUTUMN)
If you choose Football or become a member of our Football Academy, you can join in on one of our trips, when we, as a starting point, either travel to Germany and watch Bundesliga football or to England and the Premier League. We might also watch a match from one of the lower leagues while we are away over a weekend. But regardless of which teams we experience, we will come to immerse ourselves together in fantastic German or English football culture.
Price: Circa 1000 – 2000 DKK.
Handball trip
(Spring and autumn)
If you have Handball as one of your Sports subjects, or you are a student at our Handball Academy, then we attempt, as far as possible, to arrange a trip to Flensburg. It will typically be a daytrip on a coach, where we visit the Flens-Arena to see one of SG Flensburg Handewitt's matches in the Bundesliga. There is always a guarantee of a super atmosphere and an intense game of handball from one of the top leagues in the world.
Price: Circa 300 DKK.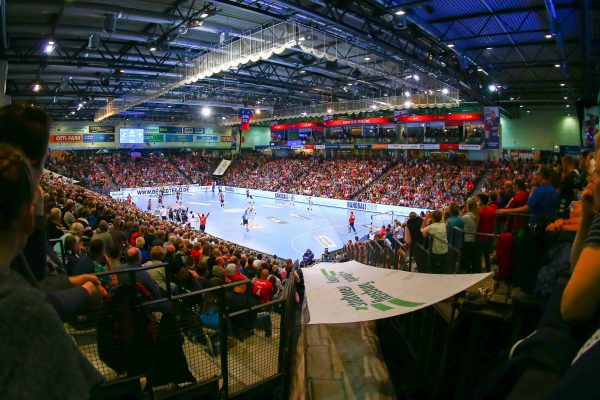 We travel, as far as is possible, on a trip with Dance to London in the spring. We stay centrally in apartments and go to dancing lessons at one of the famous dance studios, such as Pineapple, Studio 68, BASE, etc. We also go out and experience one of the spectacular musicals in London's West End, and we will, naturally, also be ordinary tourists and experience the fantastic city.
Price: Circa 4000 DKK.
SURF CAMP: HVIDE SANDE (SPRING)
If you are already crazy about surfing, or are just becoming acquainted with it, then you can come with us to the Danish west coast if you choose Surfing as one of your subjects. In the course of the spring, we go on a three-day trip, where we focus on kitesurfing, windsurfing, and 'Cable Park'. It will definitely not be boring!
Price: Circa 1000 DKK.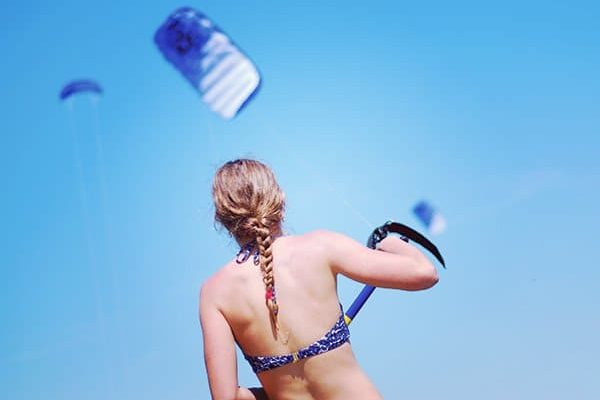 TAKE IN THE ATMOSPHERE AT IHÅ ON A GUIDED TOUR
Are you considering attending our school, but are in doubt as to whether it would be something for you? Then, come and pay us a visit. The best way to be certain is to feel the atmosphere, meet the people that are at the Folk High School, and see our surroundings and our many facilities with your own eyes.