TAKE A DEEP DIVE INTO THE WIDE WORLD OF SPORT
Are you the type of person who always thinks that it is fun to taste a new flavour, or thinks "I would really like to try that" if you see a crazy new sport  from Japan? Then, Multisport is, without doubt, just the thing for you! The subject is for those of you who love to play and who are curious to explore the wide world of well-known, as well as more obscure, sporting disciplines. You will have the opportunity to try out various types of sport yourself, and one thing is certain – you will never get bored in Multisport!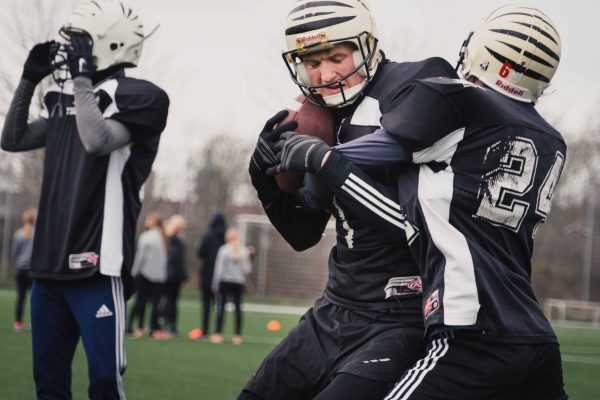 PUT ON YOUR 'YES HAT' AND EXPAND YOUR HORIZONS
If you choose Multisport, then you are, as described above, not afraid of trying out new things with your own body. It is important that you always have your 'Yes hat' on here, and then Multisport will give you a lot back in return. You can try out, amongst other things, Flag Football, Gymnastics, American Football, Archery, Ultimate, Escape Room, Biathlon, and much, much more. And the best thing of all is that, as a student, you are yourself a part of deciding the content of the course. Come with your ideas, and perhaps that is what we will try out together.
YOU ARE A PART OF SHAPING MULTISPORT
In Multisport, you cannot always lean back and let yourself be entertained – you are, yourself, a part of shaping the content of the course, both regarding the content of the sporting disciplines, and in connection with the teaching of the individual sports. Your teacher will train you to become curious about what you are trying out. Why do things work the way they do? You learn together, and you learn to wonder together. If, for example, are studying Escape Rooms, then you make an escape room yourselves that the other students will try. – And it could be that that you invent a game yourself that you will teach the others how to play. You develop your curiosity, your knowledge of sport and yourself in general. Therefore, Multisport is the obvious subject if you are considering studying sport, sport science or something similar later.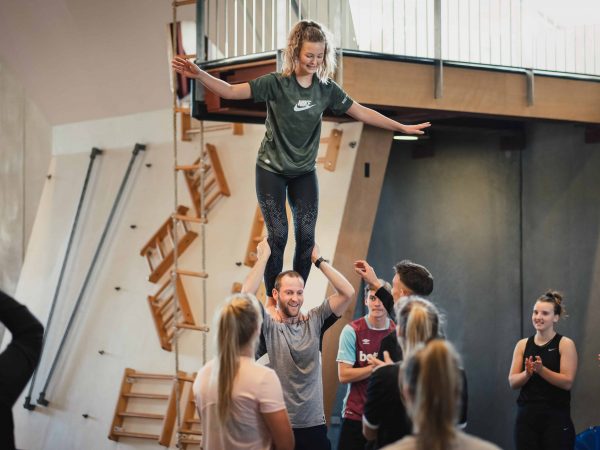 TAKE IN THE ATMOSPHERE AT IHÅ ON A GUIDED TOUR
Are you considering attending our school, but are in doubt as to whether it would be something for you? Then, come and pay us a visit. The best way to be certain is to feel the atmosphere, meet the people that are at the Folk High School, and see our surroundings and our many facilities with your own eyes.