WRITE SONGS WITH SKILLED AND EXPERIENCED SONGWRITERS
If you choose Song Writing, you will become a part of a fantastic song writing environment, where you will receive lessons and guidance from highly professional songwriters and performing musicians. By using an ambitious approach, we help you to get the best out of your ideas and dreams, irrespective of whether you have written songs before or if it is a whole new territory for you. You will have lots of time to write songs, perform them on stage, and there is also even the chance to record in a studio.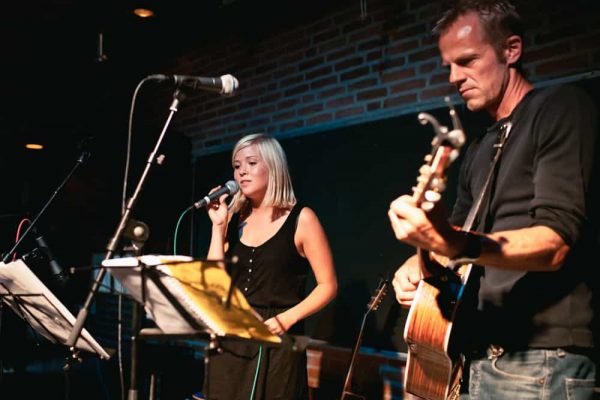 ROOM TO NURTURE YOUR SONGWRITING GENE
We always take your level as our starting point, and when you have Song Writing on your timetable, it will typically begin with hearing a presentation from one of your teachers. You will receive a subject / title that will be elaborated on through a song or a story. Then, you will work on your expression and present a lyric or song – and in the process, you will, of course, receive encouragement, criticism and advice from your teacher. At the end of a lesson, the whole class meets up again, to discuss the day's work together and play passages of our songs to each other.
TAKE IN THE ATMOSPHERE AT IHÅ ON A GUIDED TOUR
Are you considering attending our school, but are in doubt as to whether it would be something for you? Then, come and pay us a visit. The best way to be certain is to feel the atmosphere, meet the people that are at the Folk High School, and see our surroundings and our many facilities with your own eyes.