Now, at last, you have the chance to give it full throttle behind a drumkit. In our special subject offering, Drums you can live out your dream of controlling the beat behind one of our drumkits. The drummer has a great responsibility in a band, because it is she or he who keeps the beat, and it therefore is highly demanding to sit behind the 'barrels'. – But, when you have learned how to do it, it is a fantastic feeling! Everyone is welcome at our lessons regardless of their experience.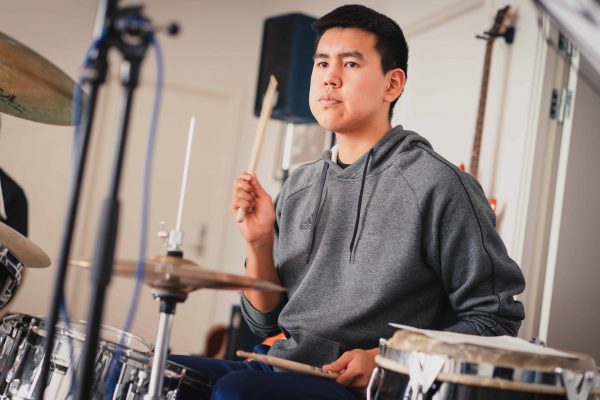 PLAY WHEN YOU FEEL LIKE IT
We have all of the equipment that you need, and you can always play drums. We have two music rooms, each with its own drumkit, and when you have lessons, they take place either as one to one or together with another student. The lessons are held after your ordinary timetable, and if you still cannot get enough, you are always welcome to use a music room if it is free, so you have the option of practicing even more.
TAKE IN THE ATMOSPHERE AT IHÅ ON A GUIDED TOUR
Are you considering attending our school, but are in doubt as to whether it would be something for you? Then, come and pay us a visit. The best way to be certain is to feel the atmosphere, meet the people that are at the Folk High School, and see our surroundings and our many facilities with your own eyes.