If you choose Surfing as one of your two sports subjects, you are assured of a time with lots of challenges, both in and on the water. Surfing is the subject for those of you who are either already dedicated to one or several forms of surfing, or those of you who would like to become acquainted with niche sports that you would otherwise not have the chance to experience. You will, without doubt, come to experience new and exciting things here when you come to venture into the waves and feel the adrenalin kick when things begin to speed up on the various surfing devices. You can only choose Surfing during our Spring Term.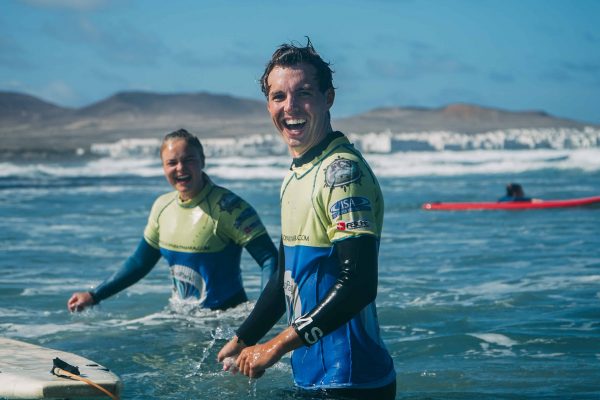 TRY OUT VARIOUS TYPES OF SURFING
You will be able to try out several different types of surfing when we bring in trainers who are specialists within each field. You will try 'Cable Park', kitesurfing, windsurfing, surfskating, ordinary surfing and SUP-surfing. You will also have a regular Folk High School teacher as your tutor when you have lessons, which are an interaction between theory and practice, plus lessons on historical and cultural influences on the various types of surfing.
While you attend IHÅ you have, amongst other things, the opportunity to travel to Club La Santa on Lanzarote where, amongst other things, we are surfing in wonderful surroundings in beautiful summer weather. In addition, we also have a long list of other trips which you will be able to participate in when you attend IHÅ.
BECOME A PART OF THE AARHUS SURF SCENE
We cooperate closely with Aarhus Watersports Complex ('Kabelpark'), Surf Agency (SUP-Surf), Kiteklub Aarhus (Kitesurfing), and Aarhus Sejlecenter (Sailing). As a student with Surfing on your timetable, you will have the opportunity to become a member of the clubs if you have an interest in their activities. This will give you a unique chance to become a part of the cool surfing scene in Aarhus, where you can expand both your network and your competencies within surfing. The price of memberships can sometimes be negotiated.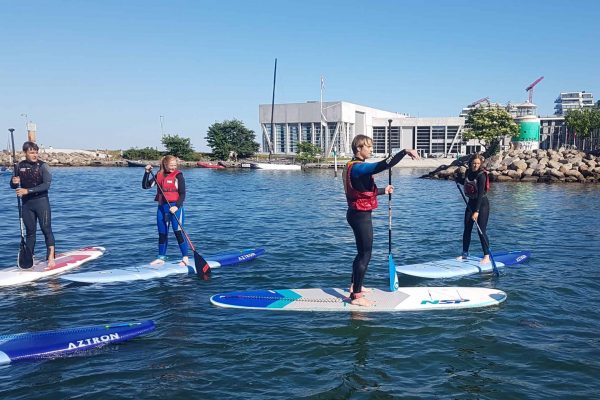 TAKE IN THE ATMOSPHERE AT IHÅ ON A GUIDED TOUR
Are you considering attending our school, but are in doubt as to whether it would be something for you? Then, come and pay us a visit. The best way to be certain is to feel the atmosphere, meet the people that are at the Folk High School, and see our surroundings and our many facilities with your own eyes.