TIME FOR BOTH LAP SWIMMING AND RELAXATION IN THE SAUNA
There can be many reasons why swimming is right up your street. Would you like to become more comfortable in the aquatic element? Would you like to 'just' become even better at swimming, get in better shape, or would you simply like to experience a great fellowship in a slightly different framework? If yes, then swimming is just right for you. In addition to the traditional swimming lessons, there is also time to relax in the sauna or to try new and fun water games in our own swimming pool. In other words, swimming is for everyone. Additionally, it is also a good subject to have if you are considering applying for a sports programme at a university or seminary.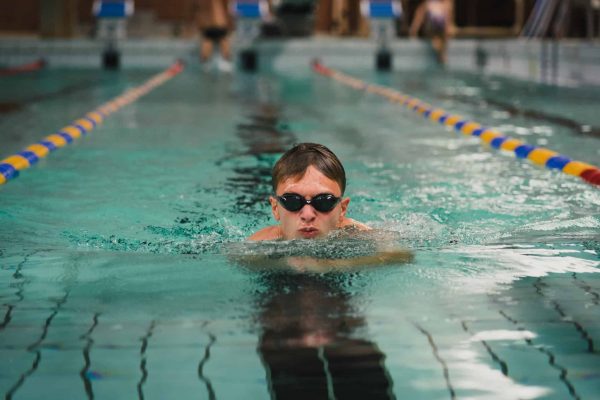 FOR THOSE OF YOU WHO ARE AFRAID OF WATER, AND THOSE OF YOU WITH WEBBED FEET
Swimming is an interaction between technique and play. In other words, we focus on both having fun together and developing our technical swimming skills. We take your level, your requirements, and your goals as our starting point. The subject, therefore, includes familiarization with water, retraining of injuries, and focus on technical swimming skills within breaststroke, front crawl, and backstroke. Additionally, we practice various dives, and we remember that there is always time to play. This moves the focus from the water to playing, and thus makes everyone even more comfortable in the water.
TAKE IN THE ATMOSPHERE AT IHÅ ON A GUIDED TOUR
Are you considering attending our school, but are in doubt as to whether it would be something for you? Then, come and pay us a visit. The best way to be certain is to feel the atmosphere, meet the people that are at the Folk High School, and see our surroundings and our many facilities with your own eyes.