EXPLORE THE NATURAL SCIENCES
Science is for those of you who are curious about exploring the many exciting issues and challenges within the natural sciences, whether it be driven by interest or with the purpose of a future choice of study within the natural sciences, technology or health. You will meet attentive, enthusiastic, and engaged teachers and researchers in science from, amongst other places, Aarhus University. They will bring you closer to nature and science, via inventiveness, experiences, and solution oriented approaches.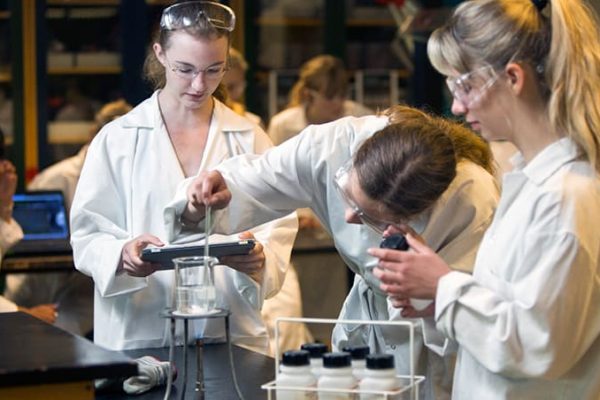 ARE YOU CONSIDERING SCIENCE AS A STUDY PROGRAMME?
If you choose Science, you will obtain an insight into the world of natural sciences as a possible springboard to a future education in natural sciences, engineering or technology, and into the issues and challenges within natural science, so that you will be able to engage politically and practically in the global challenges that we are faced with.
TAKE IN THE ATMOSPHERE AT IHÅ ON A GUIDED TOUR
Are you considering attending our school, but are in doubt as to whether it would be something for you? Then, come and pay us a visit. The best way to be certain is to feel the atmosphere, meet the people that are at the Folk High School, and see our surroundings and our many facilities with your own eyes.