PLAYFUL TRAINING FOR YOUR INNER CHILD
In Move, you will experience new, more varied, and versatile training than you are used to. And you will, at the same time, discover unexplored possibilities for movement that your body is capable of. Movement is much, much more than a jog through a forest, a trip to a fitness centre or an hour and a half of sport with a club. As children, we can crawl, climb, play, squat down, throw, tumble, etc., but as adults we do not practice these movements anymore, and suddenly we are not able to use them. In Move, we will focus on opening up to these movements again, and then we will explore the alternative movement possibilities that can be found and have been forgotten in contemporary 'training culture'.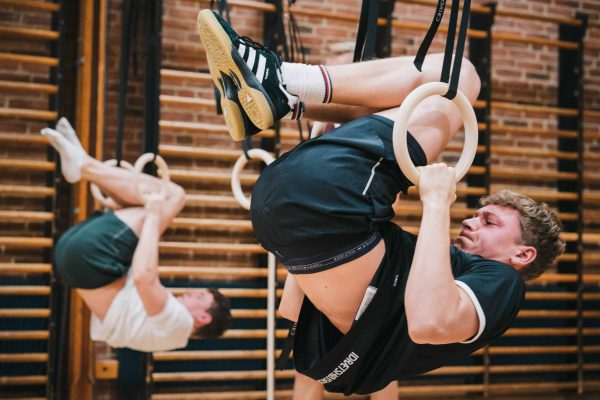 TRAINING LIKE YOU HAVE NEVER TRIED BEFORE
When you have Move on your timetable, you can look forward to some exciting lessons, where we begin by warming up before we practice a new movement / exercise, which, as a rule is more demanding than the exercises we use in our daily workouts. Thereafter, we play with the movement exercises we learned in the previous lesson before moving on to the day's workout. When we are all used up, we end the day with a good, important stretch-out. In our lessons you will, amongst other things, become acquainted with gymnastic rings, slacklines, and parkour. You will not get bored and you will certainly become stronger and more agile.
In the course of your time with Move at IHÅ we will focus on these ten parameters together, which you will no doubt prepare for.
Work capacity, strength, coordination, balance, mobility, reaction, speed, agility, body awareness, and precision.
When you get better at these ten parameters, the transferability to the physical and technical requirements in any sport will be huge, and you will more easily learn new techniques which demand movement. Every training will be based on one or more of those movement parameters, while we draw inspiration from sports disciplines such as, amongst others, gymnastics, martial arts, and calisthenics.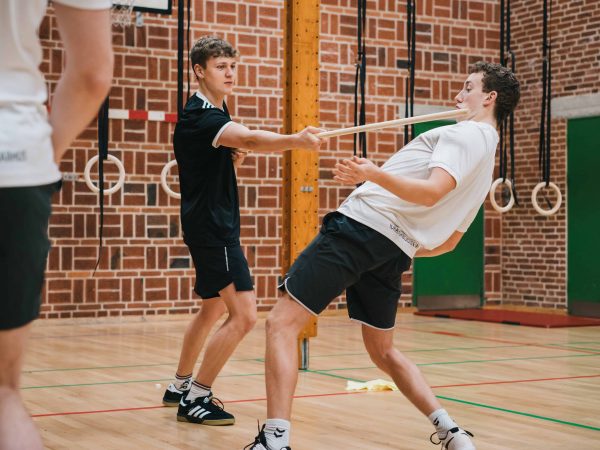 TAKE IN THE ATMOSPHERE AT IHÅ ON A GUIDED TOUR
Are you considering attending our school, but are in doubt as to whether it would be something for you? Then, come and pay us a visit. The best way to be certain is to feel the atmosphere, meet the people that are at the Folk High School, and see our surroundings and our many facilities with your own eyes.