ARE YOU CURIOUS ABOUT THE WORLD AROUND YOU?
Our Folk High School subject, Culture 360, is for those of you who wish to expand your horizons, sense the world and follow what is going on around you. You will have the chance to develop as a debater when we discuss many varied and exciting subjects. It is also a good opportunity to gain an insight into your possible future student town, when we visit the city of Aarhus. Culture 360 is also for those of you who are curious to feel how life is lived by those on the edges of society – and make a difference to some of them through our volunteer project.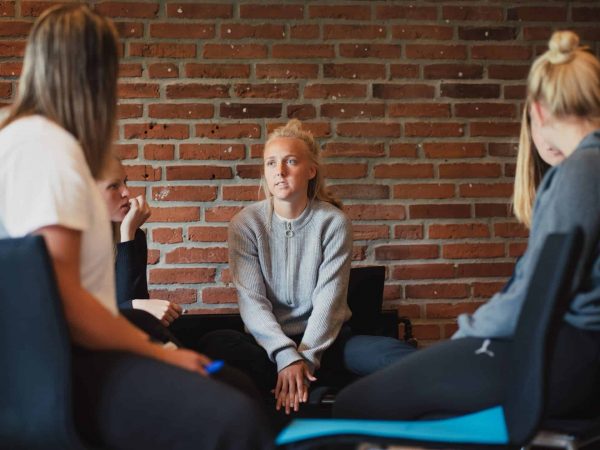 HOME VISITOR, BARTENDER, AND CHILDREN'S PLAY PATROL
In Culture 360, we take what is going on around us as our starting point, and we take advantage of many possibilities, feel the city's pulse, cultivate its cultural spaces and its hidden gems. In other words, the lessons are often moved out into the town. What takes place around us can also bring the world to us. We discuss, listen and gain knowledge about each other and the themes which take up space in the debates about society. Quite often, discussions are prompted by the trips we take in and around the town. Last, but not least, we carry out volunteer work when we, amongst other things, are home visitors in care homes, play patrols for socially vulnerable children, bartenders at a non-profit bar and much, much more.
TAKE IN THE ATMOSPHERE AT IHÅ ON A GUIDED TOUR
Are you considering attending our school, but are in doubt as to whether it would be something for you? Then, come and pay us a visit. The best way to be certain is to feel the atmosphere, meet the people that are at the Folk High School, and see our surroundings and our many facilities with your own eyes.