What is nutrition? What is food, anyway? What diet is best suited to my training? What is healthy, and what is health? In an age and in a society where food, diet, nutrition, training, body ideals, and quality of life are marketed as necessary 'accessories' for success and social status, the need for nuancing in the jungle of health messages is highly relevant. In the intersection between natural science, social and humanistic values, we wish, in Body and Diet, to challenge you to take your own health into consideration.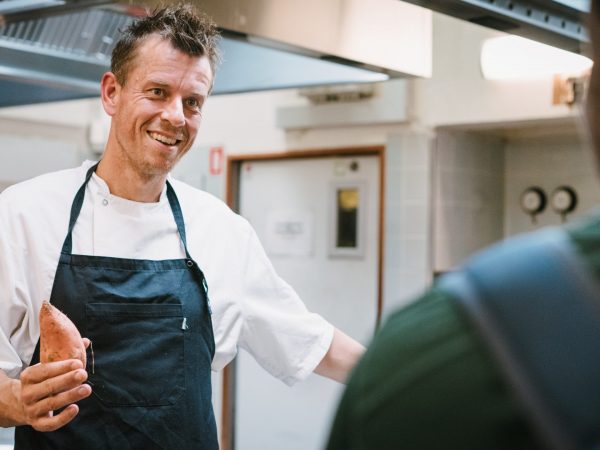 WE WILL EXAMINE HEALTH MYTHS TOGETHER
Through dissemination, involvement, exchange of views and dialogue, you will become inspired to challenge existing paradigms, define your own view of health and learn to think critically. The lessons are based on nutrition in relation to food's importance to your general health, but also in connection to the pursuit of sports. In Body and Diet we discuss views on health, make real food based on raw ingredients and explore the large ocean filled with myths about health.
TAKE IN THE ATMOSPHERE AT IHÅ ON A GUIDED TOUR
Are you considering attending our school, but are in doubt as to whether it would be something for you? Then, come and pay us a visit. The best way to be certain is to feel the atmosphere, meet the people that are at the Folk High School, and see our surroundings and our many facilities with your own eyes.